INEOS Workers Join Our Union Family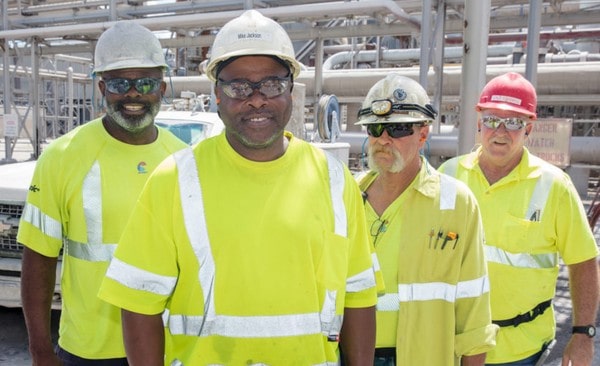 On August 27, over 140 workers at two INEOS Pigments plants in Ashtabula, Ohio, joined the ICWUC/UFCW and International Brotherhood of Teamsters. INEOS is a global chemical company, and INEOS Pigments is one of the largest producers of titanium dioxide in North America.
This organizing victory is the result of a five-year effort to organize workers at INEOS Pigments. The company refused to recognize the ICWUC/UFCW or the International Brotherhood of Teamsters and its efforts were supported by the previous administration's National Labor Relations Board. INEOS Pigments also hired union busting lawyers to hold captive audience meetings at the plants. Despite these obstacles and intimidation tactics, these workers persevered and unionized because they wanted a voice in the workplace and the same benefits as some of their unionized colleagues, who are represented by the United Steelworkers.
"In spite of the company's anti-union tactics, these workers stood together for a better life," said ICWUC/UFCW President Lance Heasley. "We look forward to working with the Teamsters and having the support of the Steelworkers as we begin to negotiate a strong, first contract for these workers."