Peroxychem employees vote to join ICWUC!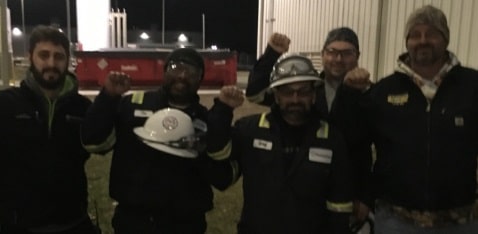 Peroxychem workers in Saratoga Springs, NY voted unanimously to join the ICWUC on December 13, 2018!
Representative Andy Kokiko and Organizer Lance Heasley were instrumental during this process by speaking with the workers, petitioning for the workers and organizing the workers. This is the third unanimous election Lance has been involved in.
Congratulations to the workers of Peroxychem! The ICWUC looks forward to working with you to achieve your first contract!